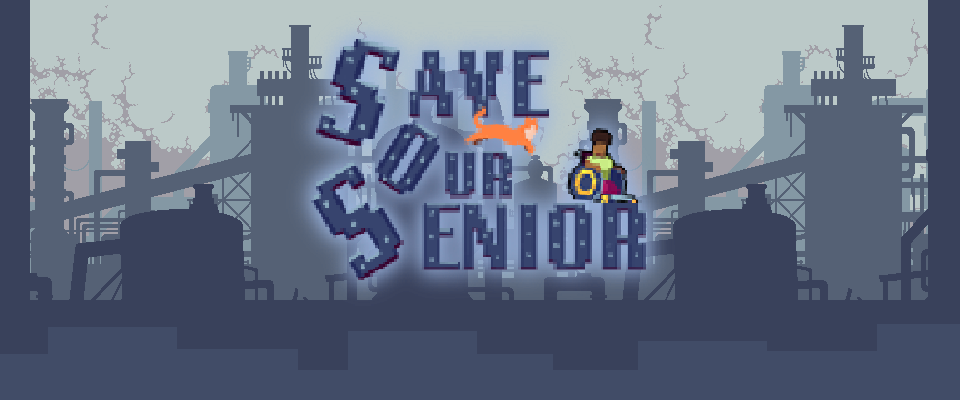 Save Our Senior
Play as a cat with nothing else to do in their day but help a senile grandmother who got lost in a construction site. She doesn't know when to stop walking, so she could definitely use a helping hand- or paw.

Save Our Senior is a 2D side-scroller about making sure a grandmother can leave the dangerous construction site alive. Pull levers, jump on beams, and break her fall using mattresses.

Credits:
Made by Axel Adant, Ethan Nelis, Joran De Pessemier, Jason Cho & Natan Neyt.
Art: Industrial Zone Tileset Pixel Art - Craftpix.net; Street Animal Pixel Art Asset Pack - Craftpix.net; Townspeople Cyberpunk Pixel Art - Craftpix.net
Music: Fast Feel Banana Peel by Alexander Nakarada; Lobby Time by Kevin MacLeod
Comments
Log in with itch.io to leave a comment.
Well polished game & great level design, congrats!